Okay ya'll.  I'm cheating today on the Write 31 Days Challenge.  My whole day pretty much revolved around a cake story, so I shared the whole thing over at Rose Bakes and I'm just going to link to it here.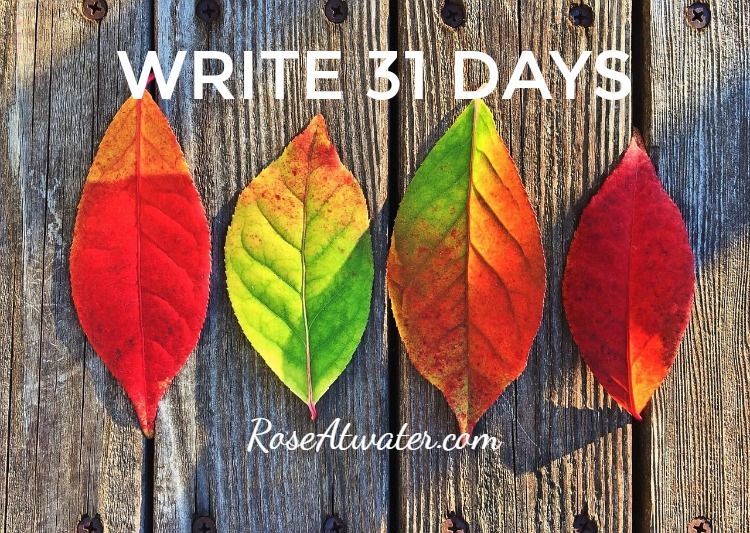 I was trying to think if any part of my day was excluded from that story and there was one thing.  After finally delivering the cake, I stopped by my baby brother's property where my husband and three of my kids had been working all day.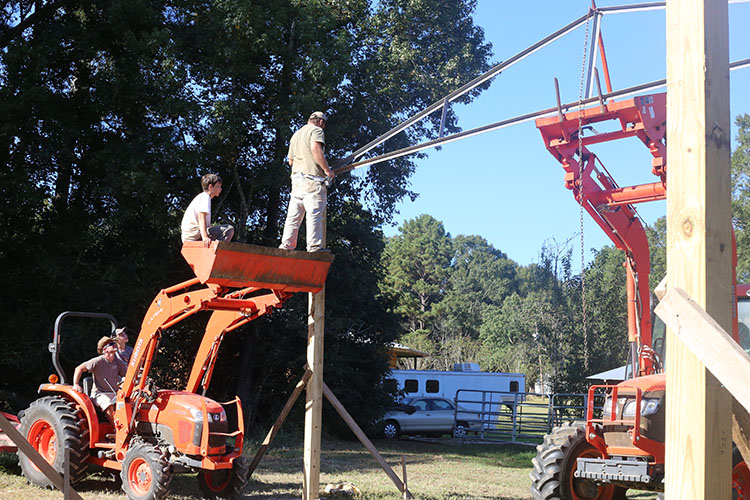 My brother is building a shop and the whole family pitched in to help today.  That's my husband driving the smaller tractor (with our daughter sitting beside him).  My baby brother and my son Caleb are in the bucket up top.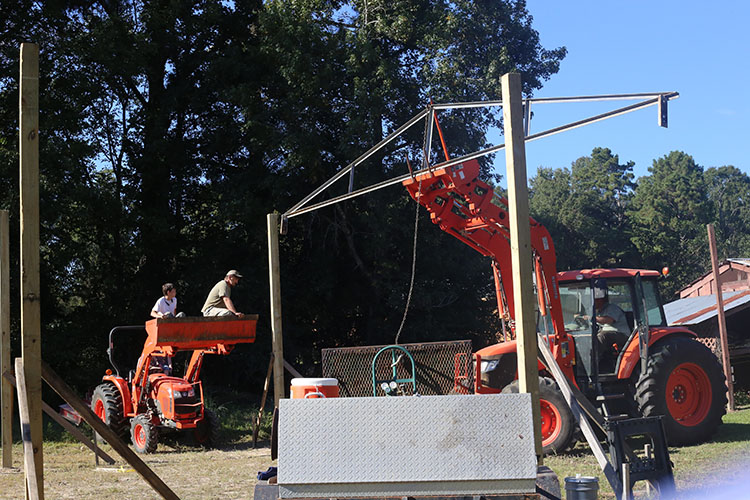 My other brother is driving the bigger tractor.  My sis had been there earlier that day and my Daddy… but they had gone home to get ready for my nephew's football game tonight.
So that's it… I think I covered the whole day!
If you want to read about how I almost ruined a wedding twice today.. click on over to Rose Bakes!  It's a not fun story 😉
You can read the other days in my Write 31 Days Challenge here.