20+ Rustic Christmas Projects
I cannot believe it's the time of year to start thinking about this, but since I saw aisles and aisles of Chrismtas decorations in stores this week, I figured I might as well go ahead and share this roundup of 20+ Rustic Christmas Projects.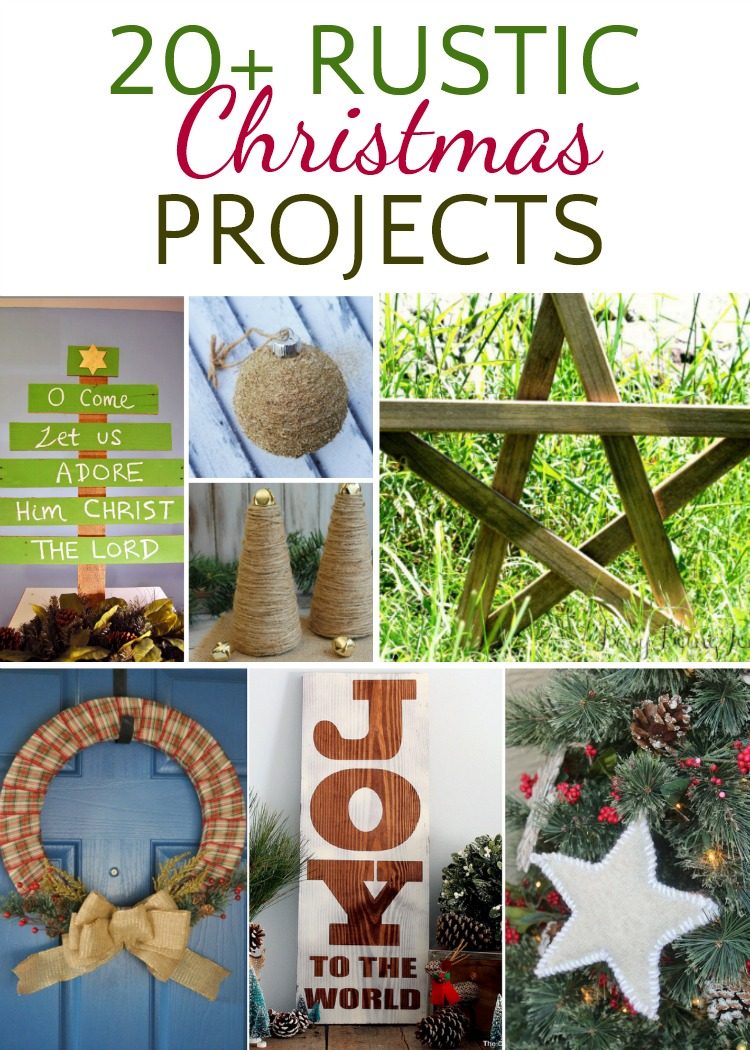 These are easy DIY projects that most anybody can do – including people like me who are not crafty at all.  
I am personally planning (hoping) to tackle some of these projects with my kids.
First, I've always wanted to make my own wreaths. I made one a couple of years ago for our front door and I was so stinkin' proud of myself. It wasn't the prettiest thing ever, but I really enjoyed getting creative on something besides cake.
Additionally, I really want to make some ornaments with my kids.  We've done on and off several times over the years and it's always so great for memory making.
Plus, as an ornament collector, I love having almost entirely all homemade or sentimentally important ornaments on our tree.  I even love giving ornaments as gifts… grandparents especially love getting ornaments made by their grandkids!
So anyway… besides wreaths and ornaments, you'll also find links for making other Rustic Christmas decorations for inside and outside your home, plus Christmas tags, signs and more!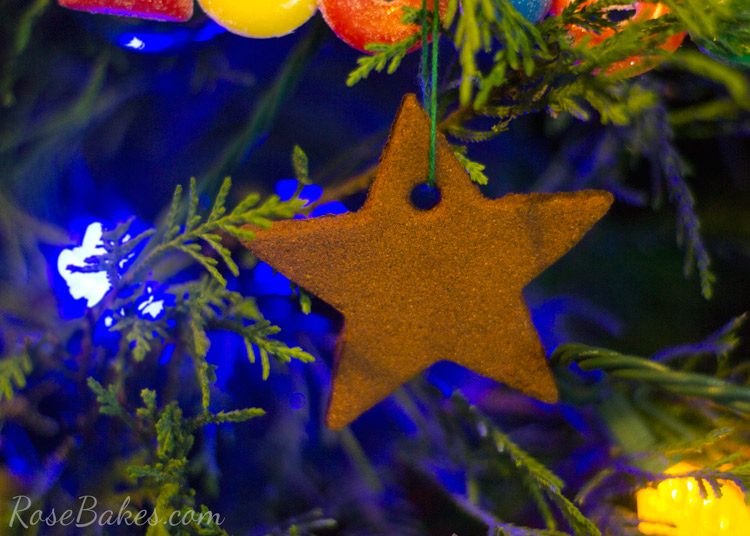 20 Rustic Christmas Projects
1. Plaid Burlap Christmas Wreath
2. Rustic Pallet Christmas Tree
3. Easy Baked Cinnamon Ornaments
4. Twine Christmas Trees
5. Rustic Clothespin Christmas Ornaments
6. Woodland Holiday Wreath
7. Rustic Wooden Star
8. Rustic Sweater Star Ornaments
9. Snow Covered Pine Cone Ornaments
10. Rustic Grapevine Snowman Wreath
11. Rustic Ornament Gift Tag
12. Rustic Wood Sign
13. Wooden Sled Ornament
14. DIY Rustic Glitter Ornament
15. Rustic Wood Painted Christmas Ornaments
16. Rustic Christmas Tree Tealight Holder
17. Rustic Twig Christmas Ornament
18. Rustic Christmas Tree Garland
19. Pinecone Christmas Ornament
20. Rustic Brick Centerpiece
21. Rustic Family Monogram Ornament
Does your Christmas include rustic decor?  What fun projects will you be doing this Christmas?