Taco Soup in a Bag (Great Gift Idea under $10!)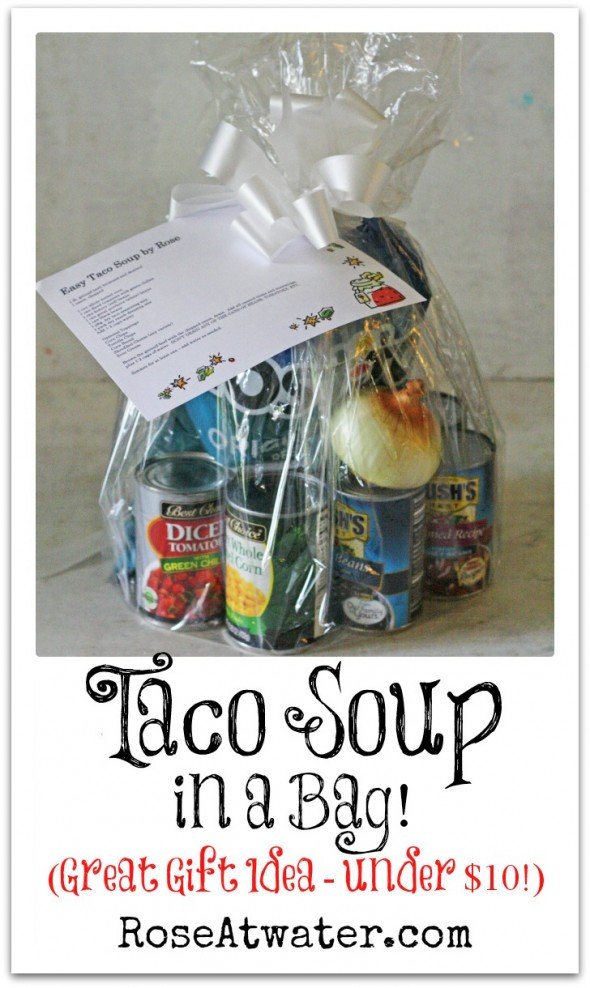 Instead of a regular journal entry for my 31 Days 2013 post (day 17), I'm going to venture off again and share with you a frugal gift idea.  This would be perfect for a kitchen bridal shower or a housewarming gift, or even a gift for new parents who might need a meal they can throw together very easily!
So tonight over at RoseBakes.com, I shared a recipe for Easy Taco Soup.    It's a very versatile recipe that can be made totally from scratch or totally from convenience foods (ie., canned) and both are equally delicious!
For the sake of tonight's post – we're going all convenience!   Last weekend our church threw a housewarming party for my brother and his wife who recently moved into their brand new house.
Since their house is all decorated and moved into (my sister-in-law Amy has a gift for making things pretty!)… they requested a "pounding" instead of traditional gifts.
I only recently learned what a "pounding" was… so if you don't know, it's basically where you give the gift of food instead of more traditional housewarming gifts… you know, a "pound" of sugar, or a "pound" of beans…. a "pounding".  Makes sense, right?
They got their kitchen stocked up with groceries and household goods (Amy is pregnant with baby number 3 so this will save her some shopping) and it was really fun for everybody to get to see their new house and hang out!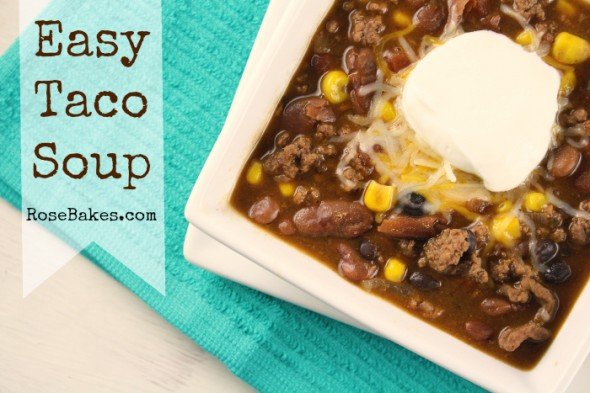 Back to the recipe… one recipe that I know my brother and SIL absolutely love is my Taco Soup, so I decided to "pound" them with all the ingredients for this recipe (except the beef… which you can actually leave out if you want to do it vegetarian!).
You can see the list here… I got all canned beans and corn, packets of taco seasoning mix and ranch dressing mix, a fresh onion and the printed recipe!    OH – and a big bag of Restaurant Style Tortilla chips… my brother's favorite and a perfect "side" to this soup!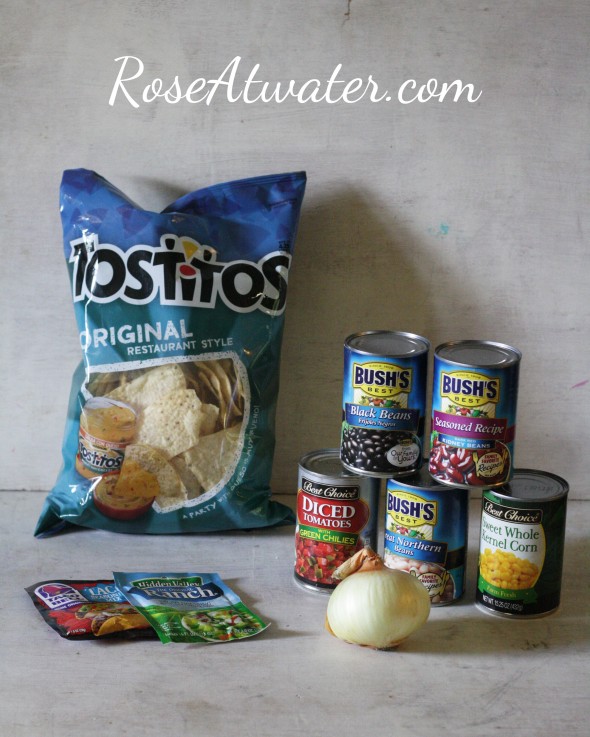 I wrapped it up in some clear paper with a big white bow and it was done!  The whole thing cost less than $10 but it's something I knew they would love and enjoy and it was pretty and fun to deliver!  You could also pack it all into a basket or even a soup pot if you wanted to take it up a notch!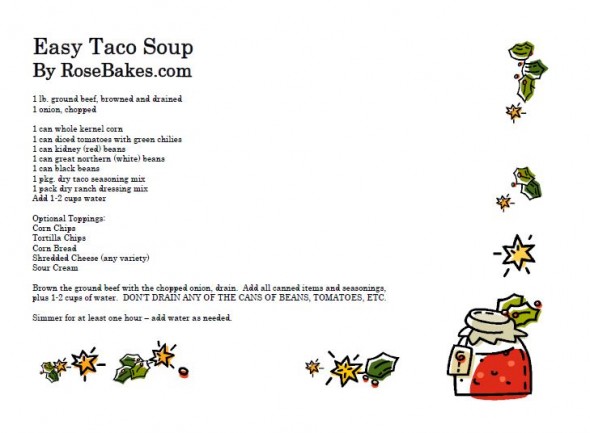 This is the recipe card I created if you'd like to download and print it:  Taco Soup Recipe Card.
I'd love to hear about any frugal gift ideas that you have!  Leave me a comment 🙂