Why I Quit Buying Laundry Detergent to Save Money!
Today I want to share with you Why I Quit Buying Laundry Detergent to Save Money!  What??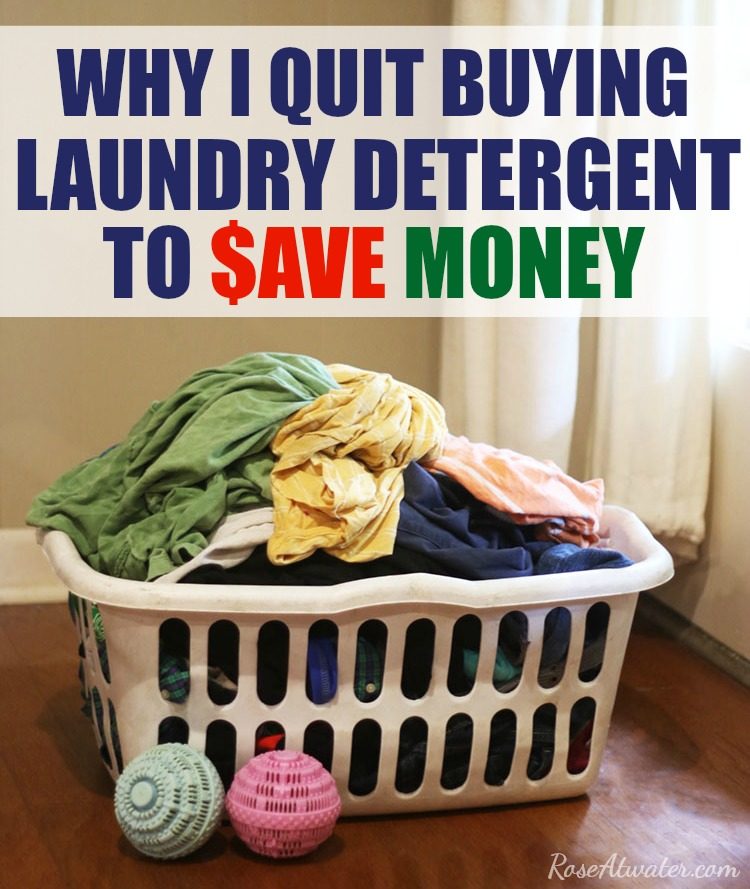 Yes – I quit buying and using any form of laundry detergent. I'm also not making homemade laundry detergent like I used to.  I actually haven't used one scoop, cupful or pod of any kind of laundry detergent for weeks.  And I'm loving it!
I know this may sound crazy and I'm sure you're wondering…. how are our clothes getting clean?
Well, I'm using these.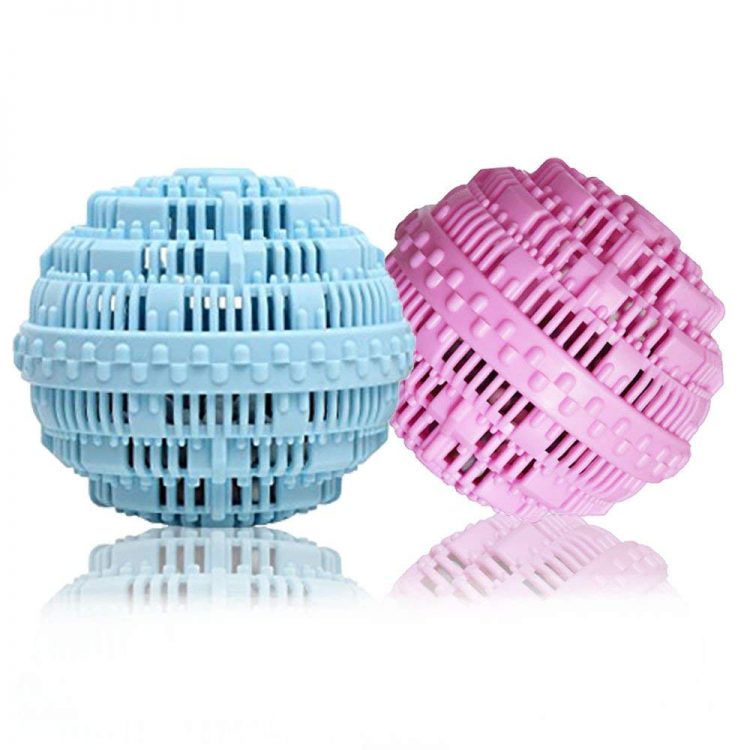 Apparently there are a lot of reasons for using these washing balls. From what I've read, many people have switched from using traditional or homemade laundry detergent to these laundry balls because they're environmentally friendly.
Others switched because they want to eliminate chemicals from their lives.  Others even because they save space!
All of those benefits are great… but I honestly decided to try laundry balls to save money.  Because with eight of us in the house – we do a lot of laundry.  By my estimates, anywhere from 20-25 loads per week.  And detergent (good detergent anyway) is not cheap.
I can't even tell you where all the laundry comes from but it's always there. Sheets for 8 beds.  Towels and washclothes for 8 people. Kitchen towels and washclothes for our always-busy kitchen and baking business.
Then of course, just the fact that we wear a lot of clothes. And I homeschool and we live in the country and my kids are always getting wet or dirty or something all day, every day.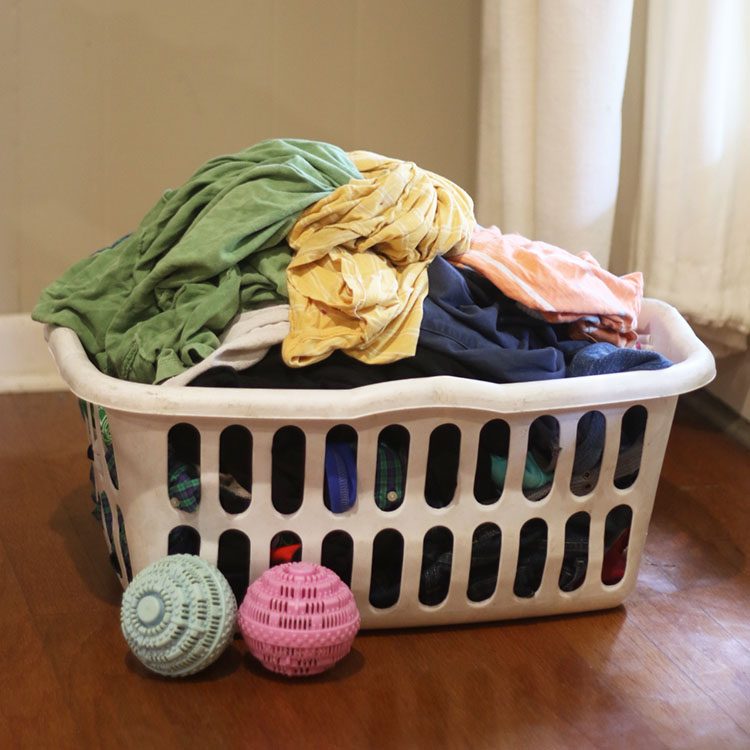 The bottom line? I was spending a small fortune on laundry detergent. I always tried to get the best deals with Amazon Prime and/or Amazon Pantry… using coupons when available and taking advantage of the extra 5% or 10% off here and there.
But still… laundry detergent needed its own line in our household budget.
So anyway, I stumbled onto these laundry balls on another blog and curiousity got the best of me. Supposedly, they would get our clothes just as clean as detergent and each ball is good for 1500 loads!!
They work for any clothes – in any type of machine and no other cleaner is needed.  Full disclosure – I still use bleach on our towels sometimes (especially the kitchen ones which get especially gross IMHO) and I use Downy Fabric Softener because we love the smell.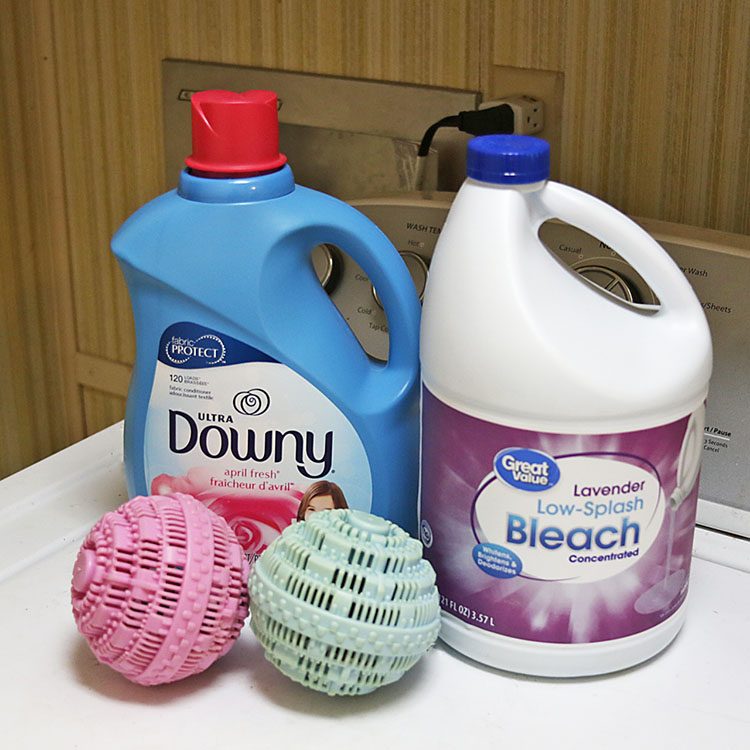 But I was already using both of those anyway, so they're not extra expenses because I'm using the laundry balls.
Soo… the only "maintenance" required for using the laundry balls is that you place the balls in the sun for a few hours every month to regenerate the ceramic micro beads. I don't fully understand the science behind them, but you can read more here.
Note: the ones I bought on Amazon have excellent reviews and are significantly less expensive than the ones on that site with the information.
Because it seems like I always have laundry going – day and night – I bought a set of two balls so I can alternate having one in the wash, and one in the sun.  If you do a lot less laundry than me, you could easily get by with just one.
Anyway – the verdict is in for me. I haven't noticed any difference in the cleanliness of my clothes.  And with my bunch of kids – that's saying a lot.
Before writing this post, I even asked my husband if he'd noticed a difference over the last couple of months and he said no – nothing. Our clothes still smell great (thanks to Downy) and they're just as clean as when I was using detergent.
Now I'm not exactly sure how I'm going to know when I've hit the 1500 loads threshhold or when my balls are all used up, but here's what I decided:
If each ball will do approximately 1500 loads and I have two (that I switch out every two weeks), I should get 3000 loads out of my balls. If I'm doing 20-25 loads per week, that gives me 120 weeks of laundry.  That's at least 2 years – maybe closer to 3 years of washing!
So sometime in mid-late 2020 – I'll get another set of laundry balls!  I only paid $18 for my set of two, so it works out to less than a penny per load!  That's a heck of a lot cheaper than what detergent was costing me.
And they are eco-friendly and I am bringing fewer chemicals into my home and it's one less thing I have to shop for all the time. Win, win and WIN again!
Please tell me in the comments – do any of you have any experience using the Beron Washing (Laundry) Balls?  If not, is it something you'd try?