Why We Have 8 Savings Accounts… and how that turned our finances around.
We have 8 Savings Accounts… and how that turned our finances around.  For years and years and years and years, my husband and I struggled to save money.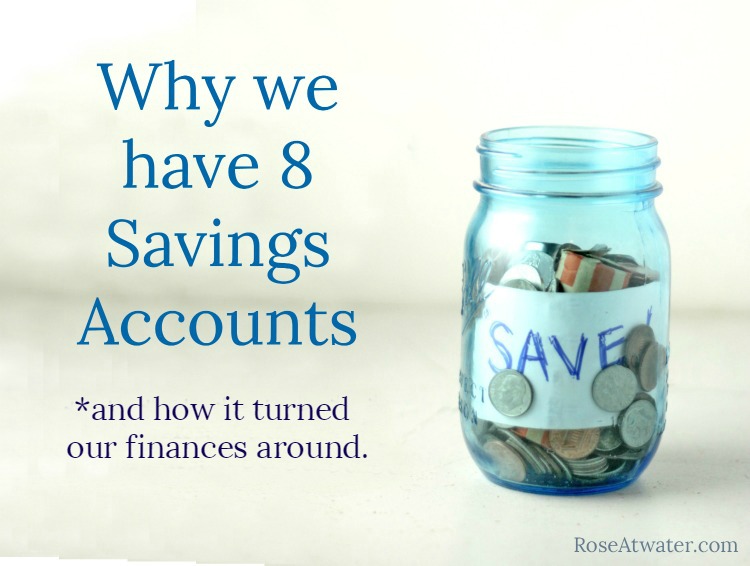 I don't mean "save money" as in, use coupons to cut our bills, I mean we struggled to build a savings account, an emergency fund… a safety net for unexpected expenses.  We were on an endless roller coaster of saving a few hundred dollars, then over-spending and having to take it back out of our savings account, then starting over to try and save again.
Or saving a few hundred dollars, then realizing our insurance bill was due (that only comes every 6 months), and having to wipe out our savings to pay that bill and start over.  Rinse, wash, repeat.
Sometimes we'd even manage to save a couple of thousand dollars – but we really didn't have a purpose for that money other than calling it our "savings" and therefore, it was easy to take it out and spend it.
It was so incredibly discouraging.  But as our family grew and I became more and more aware of how dangerous it was to live with no savings on hand, we decided we had to buckle down and figure out a way to save for those expenses that didn't show up every month and build an emergency fund.
How did we do it?
I opened 8 savings accounts.  Yes, EIGHT.   And I gave every single one of them a purpose and a name.  Having all those accounts was really a game changer for us.  Maybe it was just a mental thing, but we made up our mind that we would not spend money from any of those accounts except for what they were dedicated to.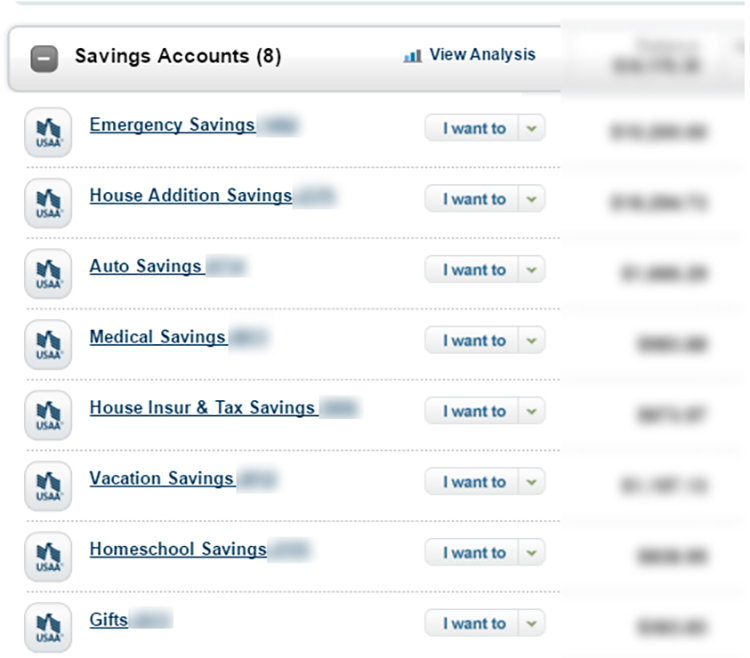 Here's what they're named (our bank lets us name our accounts in our online banking setup):
Emergency Savings
House Addition Savings (we're saving to build onto our house)
House Insurance & Taxes (annual bills)
Homeschooling Money (for curriculum I only buy once a year)
Gifts (for Christmas and birthdays)
Automobile Tags, Insurance & Maintenance (annual &  semi-annual bills)
Vacation Savings
Medical Bills
And how did I start saving money for these accounts?  Automatic transfers!   My husband gets paid every other Friday, so the day his money goes, the bank automatically transfers money to each of our 8 savings accounts.
To get started, I determined how much money we need annually for each of these categories.  Our Emergency Savings account goal was $10,000.   When we started out, I budgeted $200 per month for that category.  It was still going to take us a few years to get to our goal, but having made up our mind to only touch that money for real emergencies (and having money to cover the other things that come up from time to time), really made us think twice about taking money out.
For the annual and semi-annual bills, I looked up how much we needed each year, then divided that amount by 26 (how many paychecks he gets in a year) and THAT was the amount we needed to save from each paycheck.
For instance, our annual home owner's insurance bill is around $1000.  So I divided that by 26 and the number is $38.46.  I round that to $40 and save $40 from each paycheck.   The bank automatically transfers that $40 for me the same day it hits our account so we really don't even "see" the money.
By doing that every single time we get a paycheck, then when that insurance bill comes due, we have the money in our "House Insurance Savings".   All I have to do is transfer the money from savings back to checking and we can pay the bill without it hurting our daily budget.  Does that make sense?   The same goes for our car insurance, car tags, etc.
And then there are the more flexible things… Christmas gifts, vacation, homeschooling curricula, etc.  These aren't necessarily fixed expenses, but we decided ahead of time how much we were willing to spend on those areas each year, then divide it up and automatically transfer the money.  That way, when Christmas rolls around, we have a set amount of money to spend and that's it.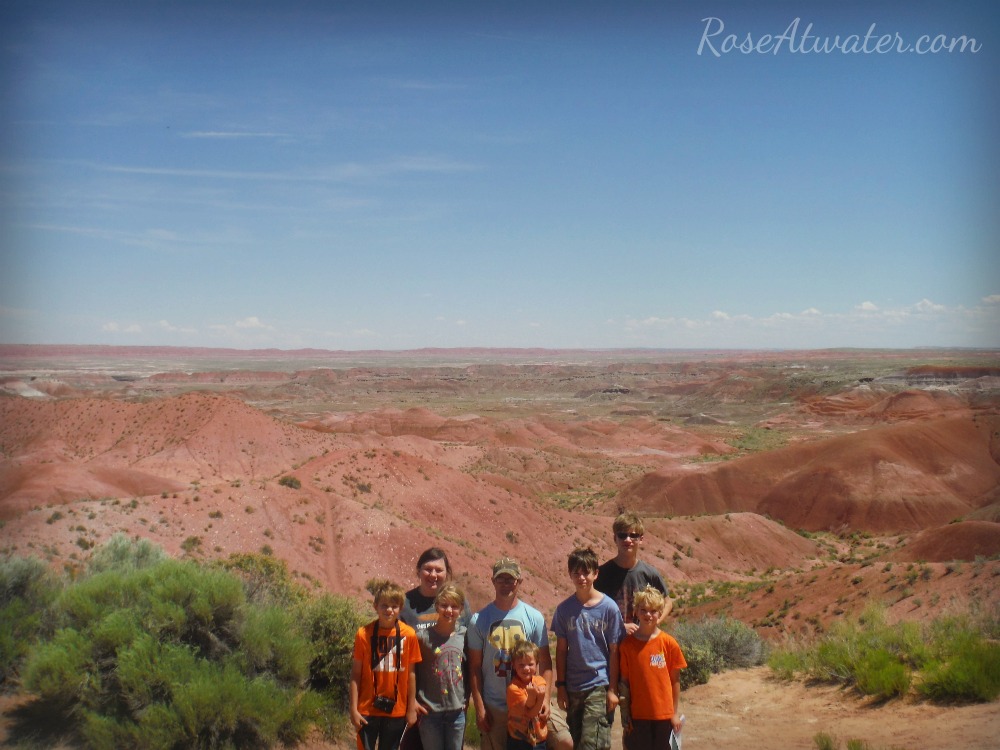 We don't have to worry about some gigantic credit card bill come January or wonder how we're going to buy groceries because we bought too many toys.    Or that big vacation we took last year?  We paid cash for the whole thing (around $8000) and it was a trip of a lifetime… paid for without any debt out of vacation savings that we accumulated for 3 years!   It felt so, so good!
If you've tried to save money before and failed, I'd encourage you to try something new!  Open up an extra savings account… or eight 😉 and try automatic transfers!   I don't know that system will work for everyone, but it certainly worked wonders for us!  Do you have a different method of saving money?  I'd love to hear about it!