Be a "Yes" Mommy this Christmas!
Would you do me a favor?  Be a "Yes" Mommy this Christmas!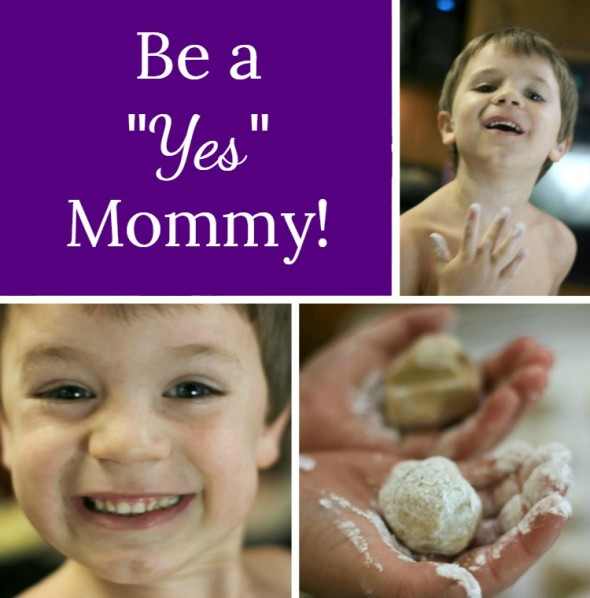 A few days ago I shared this on Facebook and it's stayed on my  mind since then.  I'm expanding on the thoughts a little for this post but overall… the sentiment is the same!
I want to be a "yes" mommy. Learning to say "yes" more than "no".  Enjoying the moments, the messes, the laughter.
Today Asher and I were home alone. I had a "work" recipe to do (these Peanut Butter Snowballs).  He asked if he could help.   My knee-jerk reaction was "no" but before I said it, I thought about it….
There was no reason to say "no" other than it would slow me down a little. My deadline is not for a few days, so I had time to work slow. And I'm so glad I did. We had the best time.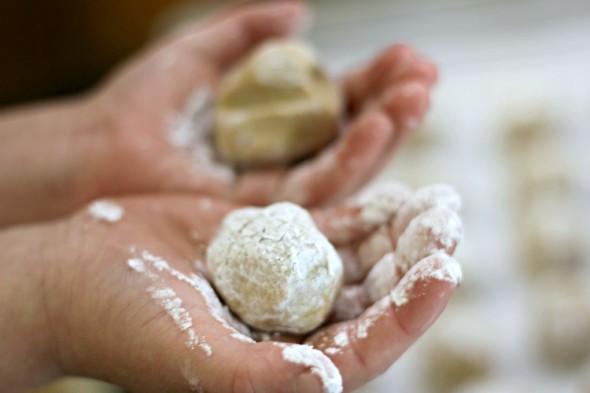 He scooped, he rolled, he dipped… he made a big mess but the smile almost never left his silly face. I wouldn't trade that hour of mess for anything else I could've been doing or any time "saved".
I hope you'll all enjoy your Christmas break with your kiddos.  So many times I hear parents saying that they can't wait for their kids to get back to school.   And I understand the sentiment… I do.  As a homeschooling Mommy, I'm with my kids 24/7, so a needed break is always a good thing.  There's no judgement here.
But investing time – quality time – with your kids is also a very good thing.  It's the thing they crave the most (check out this eye-opening video).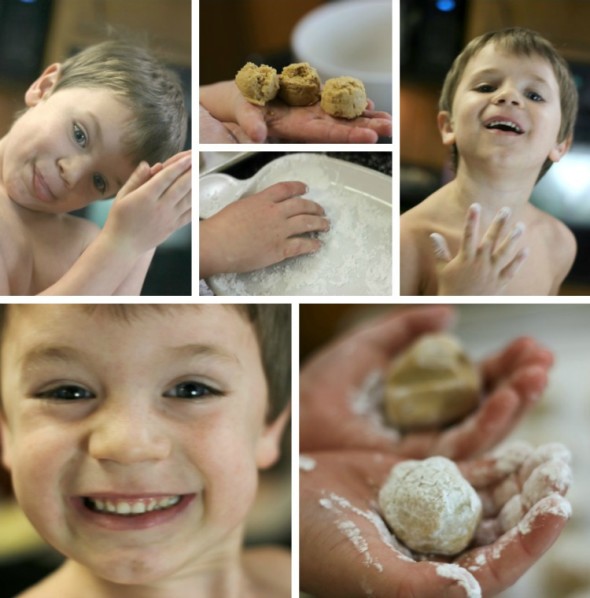 Really relish the time with your kids this Christmas season… saying yes every chance you get!   They grow up so very fast!
Merry Christmas!